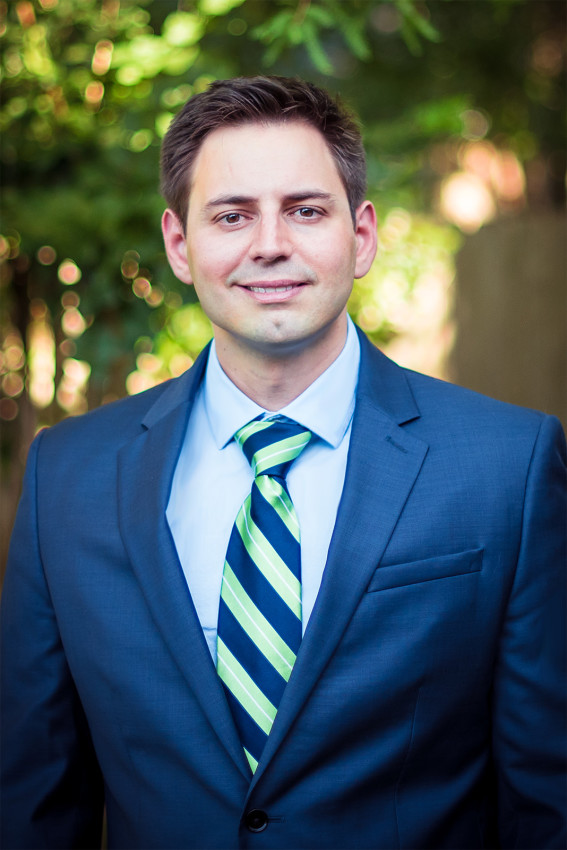 Thank you for visiting my website! I am Boris N. Nikolaev, Ph.D. I am an Assistant Professor of Entrepreneurship at the Hankamer School of Business at Baylor University. Previously, I was an Assistant Professor of Economics at Oxford College of Emory University.
I received my undergraduate degree (Economics, Mathematics, and Philosophy) from Manchester College (USA) and my graduate degree from the University of South Florida (Economics and Business). Currently, my research and teaching are in the field of entrepreneurship where I study the links between socio-economic institutions, entrepreneurship, and well-being.
My research has been published in a variety of interdisciplinary journals including the Journal of Business Venturing, Strategic Entrepreneurship Journal, Journal of Economic Behavior & Organization, Small Business Economics, Economics of Education Review, Empirical Economics, Kyklos, Journal of Economic Psychology, Journal of Happiness Studies, and others. I am currently a guest editor in the Journal of Business Venturing on a special issue that examines the relationship between entrepreneurship and well-being (www.e-wellbeing.org) and leading a project at the Baugh Center for Entrepreneurship that focuses on the role of political and economic institutions on different entrepreneurial outcomes.
I have taught a wide variety of courses—from principles of micro and macroeconomics [syllabus] to more advanced courses such as the history of economic thought and happiness economics. As part of Emory's Research Scholars program, I worked one-on-one with students on individual research projects related to the study of well-being, which led to several publications. Several of my students later nominated me for Emory's university-wide William H. Fox Award for Emerging Excellence in teaching, which I won in the spring of 2016. In the same semester, I also received Oxford's Honors Award for my contribution to the development of the Oxford College's honors program for which I created an interdisciplinary, inquiry-driven course on the Economics of Happiness with a study abroad component to Costa Rica [syllabus] [website] [before and after pictures] [Facebook group] [Honors Symposium pictures 2015 2016] [video Costa Rica]. This class quickly became students' favorite and was rated as one of Emory's top 5 "coolest" classes.
I have previously received several other university-wide teaching and research awards and fellowships such as the Provost Award for Outstanding Teaching (USF), Dissertation Completion Fellowship (USF), Research Excellence Award (USF), the Humane Studies Fellowship (IHS), APEE Young Scholars Award (APEE), and others.
Outside of academia, I spend most of my time with my family, travel, take lots of pictures, and enjoy every opportunity to be outdoors. I am also a big soccer fan.
RESEARCH INTERESTS: Public Policy, Applied Microeconomics, Entrepreneurship, Mental Health & Well-being, Economic Development, New Institutional Economics
PUBLISHED PAPERS
(student co-authors in bold)
2018
– (with Christopher Boudreaux and Peter Klein) "Socio-cognitive traits and entrepreneurship: The moderating role of economic institutions." Journal of Business Venturing (forthcoming) [download here]
– (with Milena Nikolova) "Family Matters: involuntary parental unemployment during childhood and subjective wellbeing later in life." Journal of Economic Behavior & Organization (forthcoming) [download here]
– (with Nadav Shir and Joakim Wincent) "Entrepreneurship and well-being: The role of psychological autonomy, competence, and relatedness." Journal of Business Venturing (forthcoming) [download here] [Forbes article]
– (with Christopher Boudreaux) "Capital is not enough: Opportunity Entrepreneurship and Formal Institutions" Small Business Economics, (forthcoming) [download here]
– (with Matt Wood) "Cascading Ripples: Contagion Effects of Entrepreneurial Activity on Self-Employment Attitudes and Choices in Regional Cohorts" Strategic Entrepreneurship Journal, 2018: 1-27 [download here]
– (with Cristopher Boudreaux and Les Palich) "Cross-Country Determinants of Early-Stage Necessity and Opportunity Entrepreneurship: Accounting for Model Uncertainty" Journal of Small Business Management, 2018 (56-S1): 243-280 [download here]
– (with Christopher Boudreaux and Randy Holcombe) "Corruption and Non-Productive Entrepreneurship" Small Business Economics, 2018 (51): 181-202 [download here]
– (with Johan Wiklund and Nadav Shir) "Dispositional Affect and Entry into Entrepreneurship: Evidence from Panel Data" Frontiers of Entrepreneurship Research (forthcoming)
2017
– (with Christopher Boudreaux and Peter Klein) "Entrepreneurial Traits, Formal Institutions, and the Motivation to Engage in Entrepreneurial Action" Academy of Management Best Paper Proceedings (2017)
– (with Christopher Boudreaux and Rauf Salahodjaev) "Are More Individualistic Societies Less Equal? Evidence from the Parasite-Stress Theory of Values" Journal of Economic Behavior & Organization 2017 (138C): 30-49 [download here]
– (with Rauf Salahodjaev) "Historical Prevalence of Infectious Diseases, Cultural Values, and the Origins of Economic Institutions." Kyklos 2017 (70): 97-128 [download here]
– (with Daniel Bennett) "Economic Freedom and Happiness Inequality — Friends or Foes?" Contemporary Economic Policy 2017 (35): 373-393 [download here]
– (with Daniel Bennett) "Economic Freedom and Emotional Well-being." Journal of Regional Analysis and Policy (2017) [download here]
2016
– (with Toke Aidt and Daniel Bennett). "Institutions and Well-being." European Journal of Political Economy 2016 (45) 1-10 [download here]
– Does Higher Education Increase Hedonic and Eudaimonic Well-being? Journal of Happiness Studies. 2016: 1-27 [download here]
– (with Daniel Bennett) "Give Me Liberty and Give Me Control: Economic Freedom, Control Perceptions, and the Paradox of Choice." European Journal of Political Economy 2016 (45) 39-52 [download here]
– "Does Other People's Education Make Us Less Happy?" Economics of Education Review 52 (1) 2016: 176-191 [download here
– (with Daniel Bennett) "Factor Endowments, The Rule of Law & Structural Inequality: Testing the Engerman-Sokoloff Hypothesis." Journal of Institutional Economics 2016: 1-23 [download here]
– (with Daniel Bennett) "On the Ambiguous Economic Freedom-Inequality Relationship." Empirical Economics 2016: 1-38 [download here]
– (with Milena Nikolova) "Does Joining the EU Make You Happy?" Journal of Happiness Studies 2016: 1-31 [download here
– (with Rauf Salahodjaev) "The Role of Intelligence in the Distribution of National Happiness." Intelligence. 56(1) 2016: 38-45 [download here]
– (with Jennifer McGee) "Relative Verbal Intelligence and Happiness." Intelligence. 2016, 59: 1-7 [download here]
2015
– "Living with Mom and Dad and Loving It…or Are You?" Journal of Economic Psychology. 51(1) December 2015: 199-205 [download here]
– (with Pavel Rusakov) "Education and Happiness: An Alternative Hypothesis." Applied Economics Letters. November 2015. DOI: 10.1080/13504851.2015.1111982 [download here]
2014
– (with Ainslee Burns) "Inter-generational Mobility and Subjective Well-being – Evidence from the General Social Survey." Journal of Behavioral & Experimental Economics. 53 (1) 2014: 82-96 [download here]
– "Using Experiments and Media to Introduce Game Theory Into the Principles Classroom." Journal of Private Enterprise. 29 (2) 2014: 149-160 [download here]
– "Economic Freedom and Quality of Life – Evidence from the OECD's Your Better Life Index." Journal of Private Enterprise. 29 (3) 2014: 1-31 [download here]
2013
– (with Joshua Hall, John Pulito, and Benjamin VanMetre) "The Effect of Personal and Economic Freedom on Entrepreneurial Activity: Evidence from a New State-Level Freedom Index." American Journal of Entrepreneurship. 6(1) 2013: 85-99